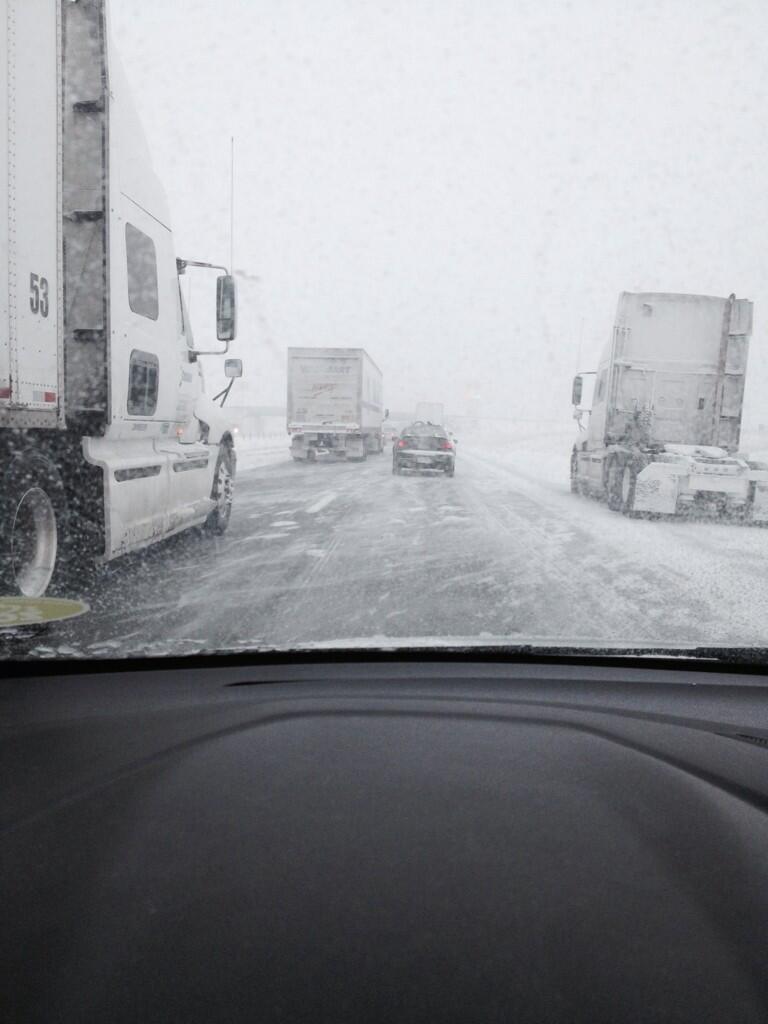 A massive winter storm that has slammed the Midwest was bearing down on New York City and much of the Northeast Thursday, packing heavy snow, strong winds and frigid temperatures.
Snow began falling overnight in parts of New England and New York, but the real brunt of the storm wasn't expected to hit until later Thursday.
The National Weather Service placed the entire New York City area under a winter storm warning for Thursday and Friday. A winter storm warning means severe winter weather conditions are expected or occurring.
Winter storm warnings were also in effect in most of New York State, New Jersey, Massachusetts, Rhode Island, Connecticut and eastern Pennsylvania.
Blizzard warnings were also posted on Long Island and on Cape Cod in Massachusetts.
As of Thursday morning, the Weather Channel was reporting that at least 100 million Americans were under some level of winter storm warning, watch or advisory; the area stretched from southern Indiana to eastern Maine, a distance of almost 1,200 miles.
The network has named the storm Winter Storm Hercules as part of its winter storm naming system, now in its second season.
With 3 to 7 inches of snow forecast for New York city, Gov. Andrew Cuomo urged commuters to leave their cars at home in case major highways are closed for Thursday's evening rush hour.
"We are looking at a serious storm situation," he said.
Up to 14 inches of snow is forecast for the Boston area and the weather service issued a blizzard warning for Long Island — where 8 to 10 inches of snow could fall and winds could gust up to 45 mph — from Thursday evening into Friday afternoon.
Dot Joyce, Boston Mayor Thomas Menino's press secretary, said it was too early to say whether students' first day back to school, slated for Friday, would be canceled. "We are New Englanders — we get snow and we get cold weather and we're hardy," she said.
The powerful storm has already brought over a foot of snow in some spots in the Midwest. Libertyville, Ill., has reported the highest snowfall total from the storm so far, with 13.8 inches, while several other towns north of Chicago also reported more than a foot of snow, according to the Weather Channel.
Already Thursday morning, airlines canceled 1,342 flights and delayed 1,775 flights, according to FlightStats.com, which tracks flights.
Airports suffering the worst by 11 a.m. are Chicago O'Hare, which had 409 cancellations; Newark, which had 280 cancellations; and Cleveland, which had 207 cancellations, according to FlightStats.
More here